Canare BCJ-JRK BNC Bulkhead Specs
The Canare BCJ-JRK is a BNC bulkhead adapter designed specifically for 12G applications.
12G-SDI is a standard for UHD-SDI (4K 2160p) - the next-generation of the single-link SDI format.
12G-SDI makes possible transmission of as much as eight times the data volume of HD-SDI (2K 1080i),
and as much as four times the data volume of 3G-SDI (2K 1080p) over a single coaxial cable.
| | |
| --- | --- |
| Nominal Impedance | 75 Ohms |
| Return Loss 0-3GHz | 26dB or more |
| Return Loss 0-6GHz | 20dB or more |
| Return Loss 0-12GHz | 15dB or more |
| Voltage Rating for 1 Minute | 1500V AC (rms) |
| Center Contact Resistance | <6 milliohms |
| Outer Contact Resistance | <3 milliohms |
| Insulation Resistance at 500V DC | >1000 Megaohms |
| Body/Material Plating | Brass/Nickel |
| Center Contact Material/Plating | Beryllium Copper/Gold |
| Dielectric | PTFE |
---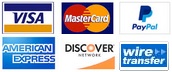 VADCON, Inc.
PO Box 92414
Rochester, NY 14692
Phone: 800-899-9855
Fax: 888-686-4686