Microphone Flags Main Menu
Mic Flags are limited to to stock on hand!

Purchase Blank Mic Flags and apply your own logo.
Many sizes and shapes to choose from.
4 Sided Squares - 4 Sided Rectangles - 4 Sided Rounds
3 Sided Rectangles - 3 Sided Squares

Purchase Custom Mic Flags and we'll apply your logo.
Many sizes and shapes to choose from.
4 Sided Squares - 4 Sided Rectangles - 4 Sided Rounds
3 Sided Rectangles - 3 Sided Squares
---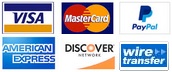 VADCON, Inc.
PO Box 92414
Rochester, NY 14692
Phone: 800-899-9855
Fax: 888-411-0343