Submitting Graphics For Custom Mic Flag Orders
Have your order number that was given upon order completion and included in the "Order Confirmation" email.
Send an email by clicking
If the email link above does not work for you email your image(s) to graphics @ vadcon .com
Insert your order number where it says (Order Number Here) in the subject line of the email.
Send your files as an attachment to the email - do not Embed the image(s) in the email itself.
If sending more than 1 file - please explain your desired layout for the images on the mic flag(s).
Graphic's shape should be relative to the mic flag, or for your desired outcome - Image Tips
Files must be a minimum of 150 DPI - files less than 150 DPI will not be usable.
Must be one of the following formats - .EPS, .PSD, AI, .JPG, .CDR, .TIF
PSD and JPG files must be sent at "Full Size"
Metallic Images must be converted - Metallic Image Info
If Designing A New Graphic:
Vector Format will be best.
All fonts must be converted to outlines or curves.
PSD files must be flattened and saved to avoid font issues.
Verify that all of your graphics are made in CMYK mode.
Image Proofs:
---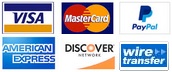 VADCON, Inc.
PO Box 92414
Rochester, NY 14692
Phone: 800-899-9855
Fax: 888-411-0343