Custom Products are a large part of our business. We quote, design and produce custom products every day.
Many custom items are simple variations of stock products, while others are more involved true custom designs.
Laser cutters in our metal shop allow us to produce your custom design. Once production is complete we can load and label your custom product.
The most efficient way to start the quoting process is to determine which product category you require.
Quite often a product is referred to by multiple names.
We need to determine what product you want, and what term we use for it.
Review the basic custom categories below and click the appropriate link to review the options.

Patch Panels are typically 19" wide. Patch Panels generally mount in an equipment rack or a road case. Wall mounting is also an option.

Wall plates are typically 16 3/4" wide. Wall Plates are designed to be mounted over an opening in the wall to studs 16" on center.

Enclosures with connectors front and rear - wired inside. Wired Enclosures mount in equipment racks or road cases.

Face Plates - Generally Stainless Steel and mount to a gang box in a wall - similar to a light switch, or outlet plate.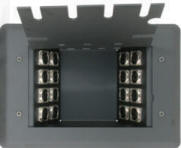 Floor Boxes - Stage Boxes.
A box designed to be mounted in a hole cut into a floor or stage.
Audio, Video, and Data Cables.
Custom configurations for cable ends and cable lengths.
Anything that doesn't quite fit into one of the above categories.
---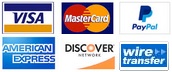 VADCON, Inc.
PO Box 92414
Rochester, NY 14692
Phone: 800-899-9855
Fax: 888-411-0343